Empowering over 50,000 people across 60 villages in Cambodia's poorest regions
Join the Temple Garden Foundation (TGF) mission. Imagine the difference we can make.
Learn More
TGF's Response to COVID-19
Beyond actively disseminating public health advice, learn how TGF is responding to Cambodian communities' immediate needs.
Learn More About Our Response
Since our establishment in 2008, TGF responds to the needs and ambitions of the Cambodian communities we work with.
We have constructed health centres and schools, invested in infrastructure projects, established a community savings programme, diversified agricultural activities, and more.
Today, this has evolved into four programmes with the objective of improving the outcomes for Cambodia's vulnerable communities.
At TGF, we strive to ensure every project and programme we implement makes a positive impact.
To do this, we gather and assess quantitative and qualitive data on the delivery of projects, and the change it has made on the communities we serve.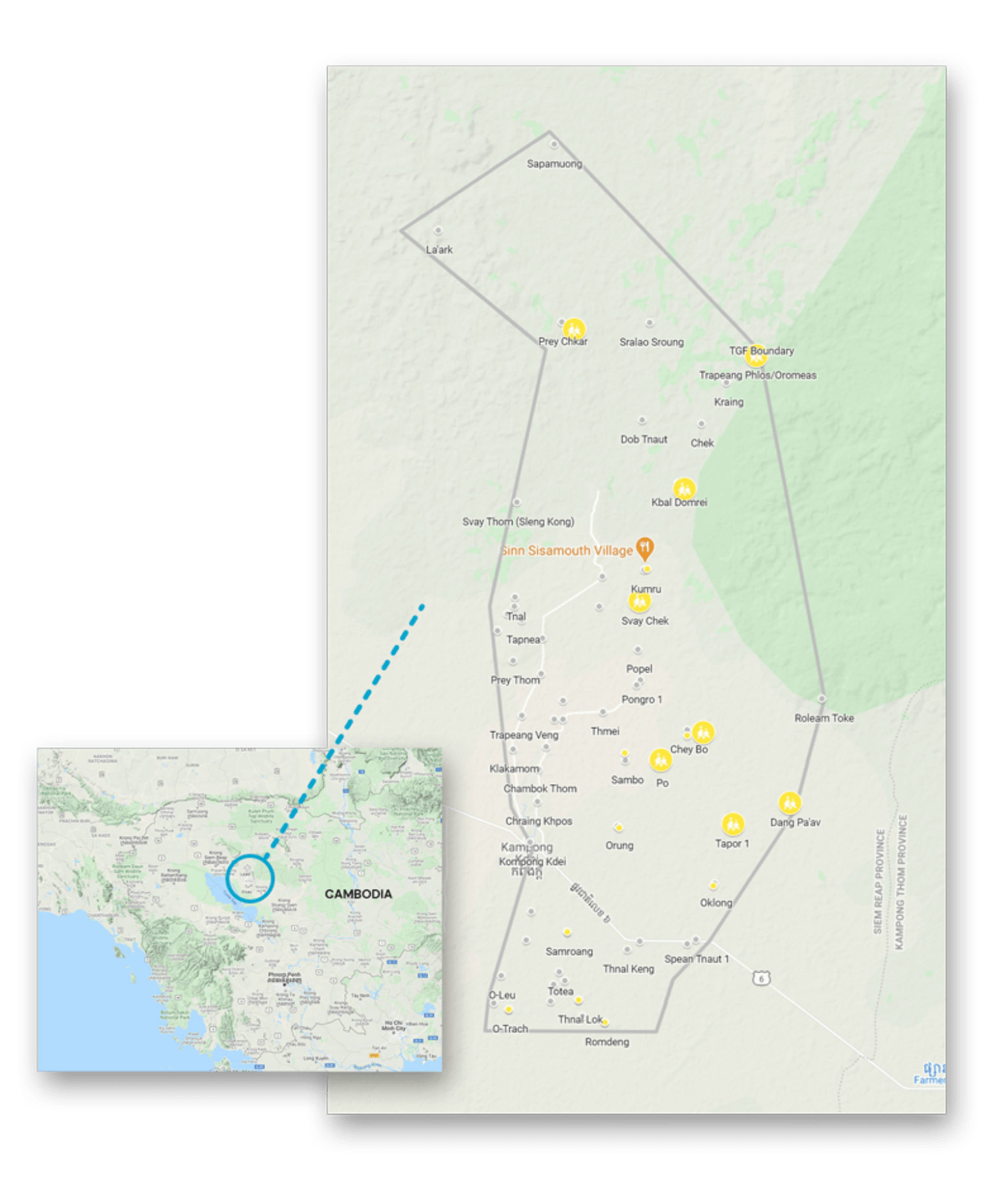 TGF's work is focused on the Chi Kraeng district of Siem Reap province — the second most populous and one of Cambodia's poorest districts. With a population of more than a million, 77% still live rurally and 90% practice subsistence agriculture.​
We are active in 5 of Chi Kraeng's 12 communes — a population of over 53,000 across 60 villages.