Help us raise funds through a project that you believe in.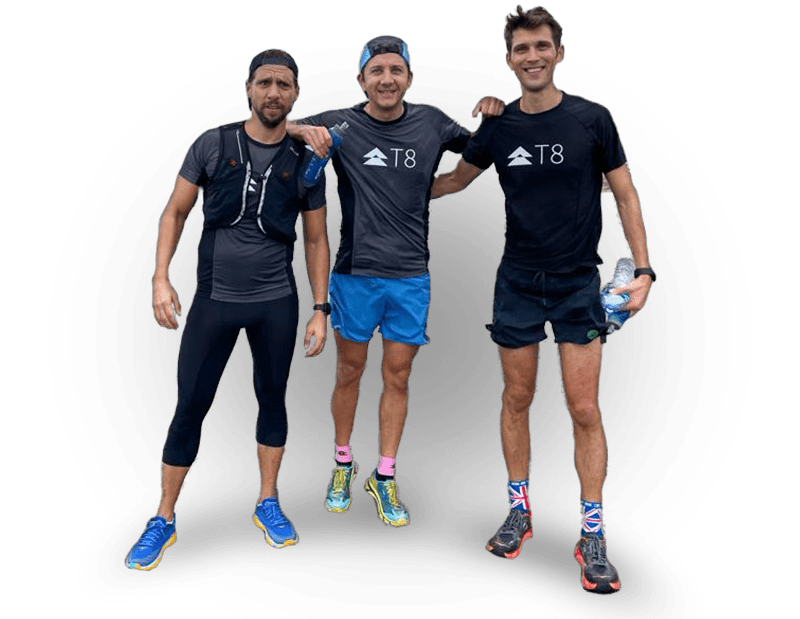 Whether it is through a marathon or organising a backyard sale, start a fundraiser to help the vulnerable Cambodian communities that TGF serves.
Ready to start a fundraiser? Tell us more via the link below.
Our current & past fundraisers
If you need inspiration, here's a list of current and past fundraisers organised by our supporters.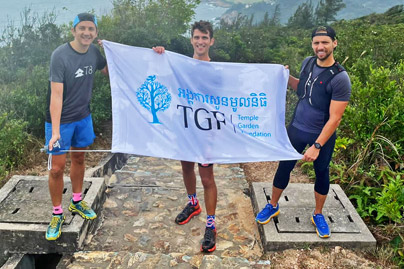 The Cambodia Run Challenge 2020 — Hong Kong Edition
Mark Ferguson, Matt Pocock, and Alex Reinert return for the third edition of the Challenge – conquering a 60km run around Hong Kong Island, followed by a 2.5km swim around Middle Island to raise much-needed funds for the vulnerable Cambodian communities that TGF serves.
We have raised $79,000 to date. As our donation channels will remain open throughout the year, and it is our commitment to you that 100% of proceeds will go towards TGF's programmes.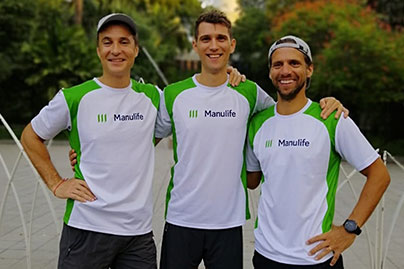 The Cambodia Run Challenge 2019 – December 2019
Founder of The Cambodia Run Challenge, Mark Ferguson, organised the second edition of the challenge in 2019 to raise much-needed funds for TGF. Alex Reinert and Jonathan Gordon joined Mark in Cambodia, running more than 330km in 7 days.
Over two months, the Challenge raised more than USD $200,000, quadrupling its initial goal. All proceeds went towards supporting TGF's programmes.
Read more about the run here.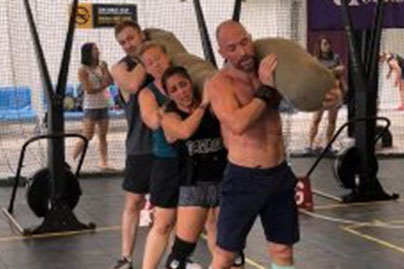 Crossfit Hopper Warrior – October 2018
This fundraiser was jointly organised by a close group of friends who shared a mutual passion for fitness and wellbeing.
In 2018, Pavel Bronnikov, Sarah McHie, Laurent Bouillet, Vera Cardoso and Alberto Fernandez competed in the CrossFit Hopper Warrior competition in Kuala Lumpur, Malaysia.
They raised over SGD $1,800, which went directly towards TGF's life-changing programmes in rural Cambodia.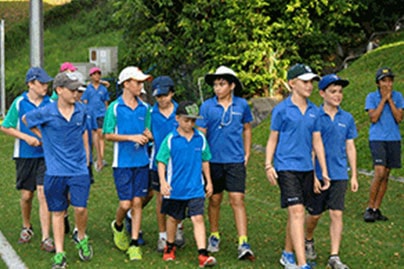 UWCSEA Walkathon – March 2017
In March 2017, 5th grade students from the United World College, South East Asia, did a walkathon to raise funds for TGF.
They raised an amazing $20,000 from the walkathon and other activities. Their funds went towards supporting TGF's Education Programme that benefits rural Cambodian children.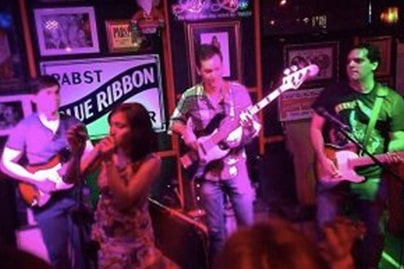 Polar Vortex benefit gig – December 2016
Polar Vortex, a band based in the United States, held a fundraising gig in Wharton, Philadelphia on December, 2016.
To raise funds, they set up an online crowd-funding page. All proceeds went to TGF's programmes.
The Phnom Penh to Angkor Way Challenge – December 2017
Mark Ferguson and Matthew Pocock, two UK nationals based in Hong Kong, founded The Cambodia Run Challenge as TGF's flagship fundraising initiative.
To raise funds, they ran over 300km in 5 days, from Phnom Penh to Siem Reap. Finishing with the Angkor Wat Half Marathon, they raised an incredible USD $110,000, more than double the original target of USD $50,000.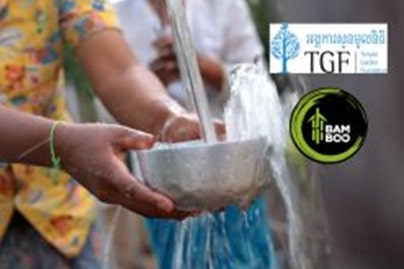 #RefillNotLandfill – Since 2017
Bamboo, a volunteering adventure travel organisation, is part of the  #RefillNotLandfill  campaign. This initiative aims to reduce use of disposable plastic bottles in Cambodia.
Proceeds from sales of their reusable metal bottles go directly to TGF's Water and Sanitation Programme, which provides sustainable clean water solutions for communities in rural Cambodia.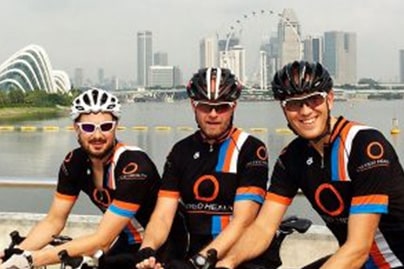 Paul Barber and a group of colleagues from Biritish Petroleum (BP), rode up Mount Faber in Singapore 111 times in a row; the equivalent of riding up Mount Everest (8,800ft).
The grueling ride took over 28 hours to complete, over 21 hours of which was spent cycling. Paul contributed all proceeds to TGF, with BP matching every dollar up to $5,000.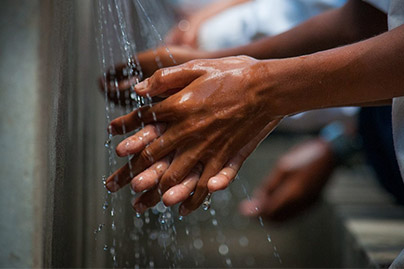 New Video: How Bamboo And TGF Make A Difference
This July, members of the Bamboo team made the journey out to Chi Kraeng district, to see the impact they are making there. Funds raised from the sale of Bamboo's reusable metal water bottles go directly towards TGF's Water & Sanitation programme. This partnership has two clear benefits, reducing the use of environment damaging single-use plastic, and improving access to clean water and appropriate sanitation facilities for people in remote rural Cambodia. Have a look at this video, made by the amazing Bamboo team, to learn more!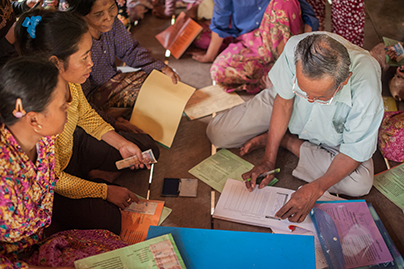 Sponsor one of TGF's programmes and initiatives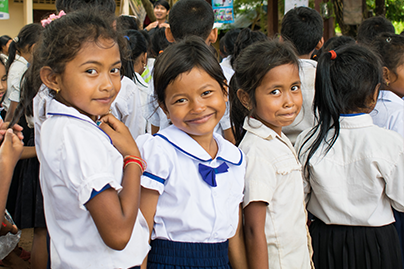 Every donation, big or small, means the world to us