Sustainable livelihoods are a common challenge in Cambodia, especially in rural areas. People struggle to find regular employment or to secure a stable source of income to support their families. COVID-19 also reduces income opportunities due to restrictions on travel and gatherings.
In June 2021, TGF supported 12 commercial farm (CF) trainees in Svay Thom village, Kok Thlork commune, Chi Kraeng District. The participants were provided technical training, mentoring, and startup materials to develop commercial scale vegetable production to supplement existing incomes.
This project not only provided much needed income for the family but also provided additional nutrition for themselves and their family members. One participant, Mr. El Vy has, since then, planted vegetables for several cycles. Each cycle, he earns between 100USD and 250USD, providing a much needed boost to his families income, helping to improve their financial position as well as their diet.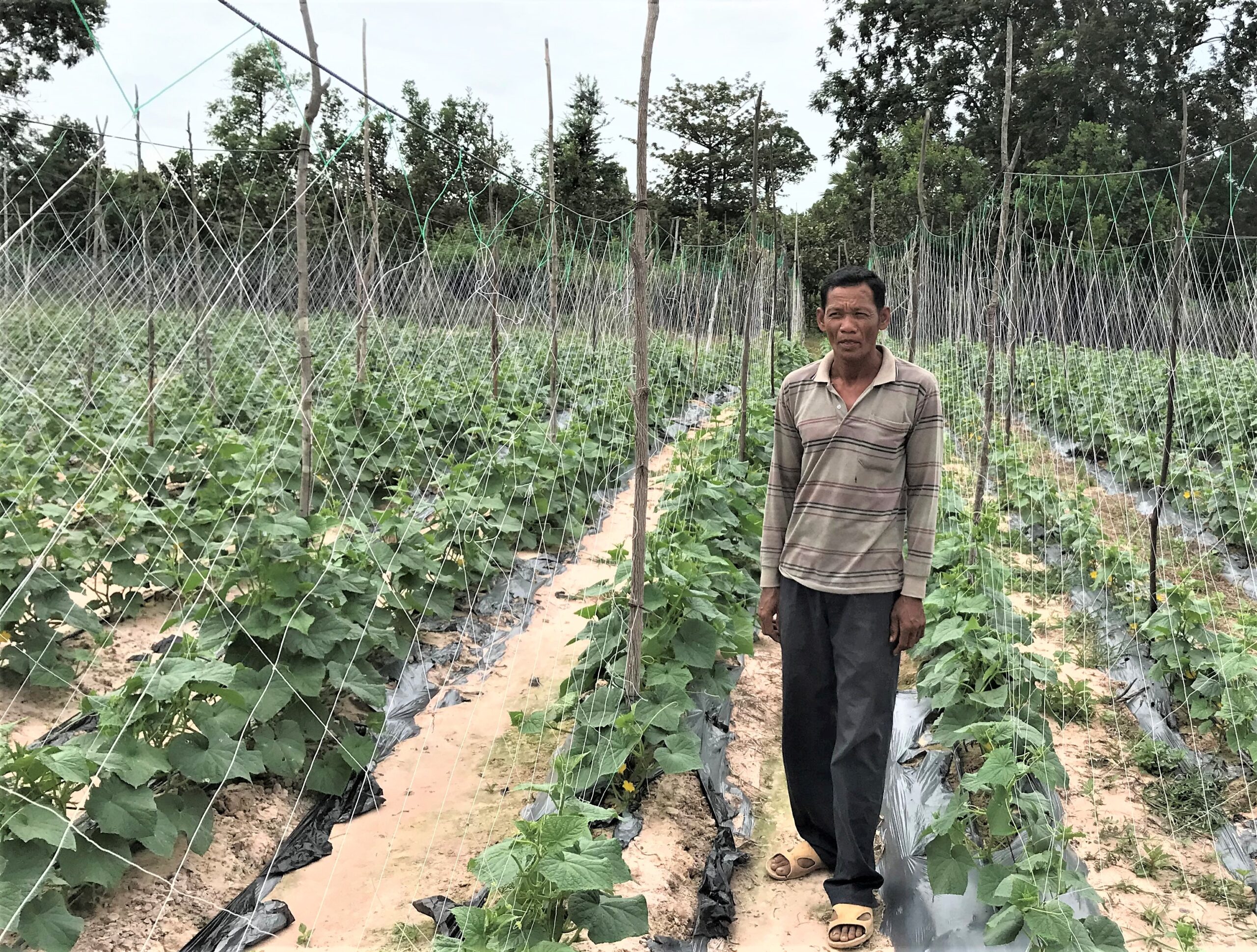 "After TGF provided training and start-up kits, I was very confident about this technique. Now my family is much better than it was before. We have more income sources and it is stable. I really want to see other families successful through support from TGF as I am."