We're thrilled to share that TGF recently had the pleasure of hosting 14 members of the Sofina team for a visit to our programs in Chi Kraeng, Cambodia. Sofina has been one of our very valued and committed partners over the years, providing generous donations and long-term sponsorship to help us deliver essential services to those in need in our target area.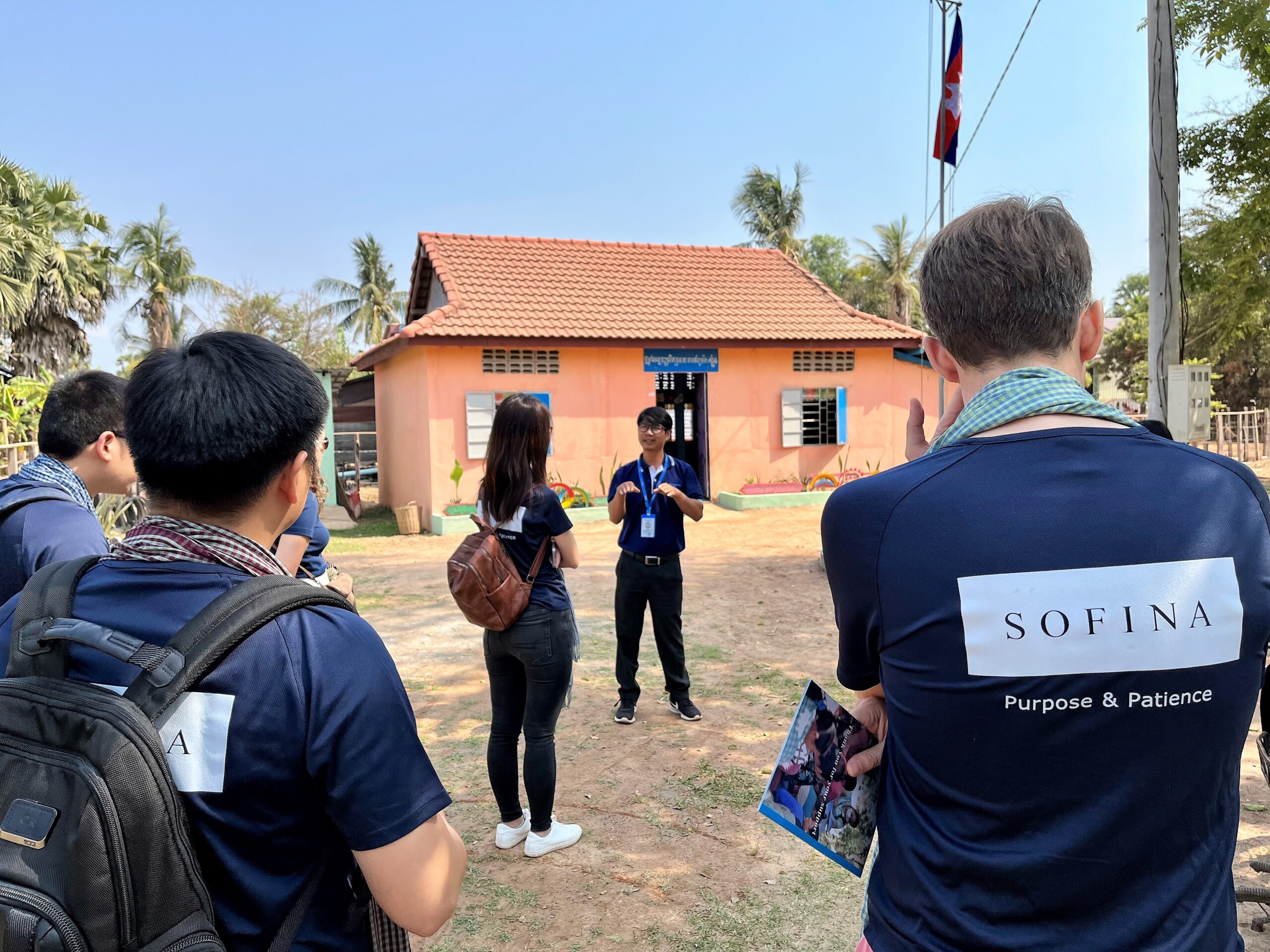 On 17th March, Sofina had the opportunity to see firsthand the impact of their contributions, meet some of the individuals whose lives they've helped to change, and learn more about our current projects and activities. We were honored to have them join us and grateful for the chance to show them the incredible work that we're doing together. The day was packed with different visits of activities of all our programs. We started the day with a visit at one of our Kindergartens in Ta Nguon, an activity of our Early Childhood Education Program. Community Kindergartens ensure that children living in remote, rural villages have the opportunity to attend pre-school classes between the ages of 3 and 6. This is a vital step in preparing young children and their families for enrolment in primary school and a key indicator in predicting the likelihood of children progressing in school.
We then went to Spean Tnout to visit one of TGF's beneficiaries of the Income Generation program, who successfully increased her savings via TGF's Savings Groups and started her own chicken raising business and is now opening a small restaurant to sell grill home-raised chicken. Throughout our Income Generation program, TGF identifies savings group members and other interested community members with the chance to establish and develop new businesses and provides training about business planning, marketing, and business recording. We support their business start-up and our team follows up on parts of inventory, income reports, recording, marketing, and shop organizing.
Our visitors followed us afterwards to Tapor where we recently upgraded and renovated a primary school library to a 21 century library which can help provide attractive learning environments that facilitate research, discovery, and independent learning. This required new library configurations, digital service, and librarians with the skills to manage and link the library with activities that occur in classrooms as much as parents' engagement.
After a refreshing lunch break at the school and interesting discussions between Sofina's and TGF's staff the visit of a farmer who took part of TGF's IFFS (Integrated Farmer Field School) was next on the schedule. We visited the family's homegarden in Kngan Pong where they showed the results they learned during participating at our IFFS, where we provide practical training on a variety of topics such as home gardening, safe pesticide use, chicken raising, fish raising, compost making, etc.
The Water and Sanitation program was our next step afterwards and we showed our visitors a piped-water project which connects around 50 households at the date and aims for a sustainable water supply for communities to improve the lack of water access, especially in the dry season.
The day was finished by showing one of our WinSchool facilities in O-Samaki primary school. Win School is a project to improve the water, sanitation, and hygiene in schools. The students in rural schools lack access to sanitation facilities including handwashing stations, drinking water, latrines, and water supply for gardening. TGF supports building handwashing stations for group handwashing, water filtration systems for safe drinking water in schools, rainwater harvesting stations, and installing irrigation systems for the school gardens.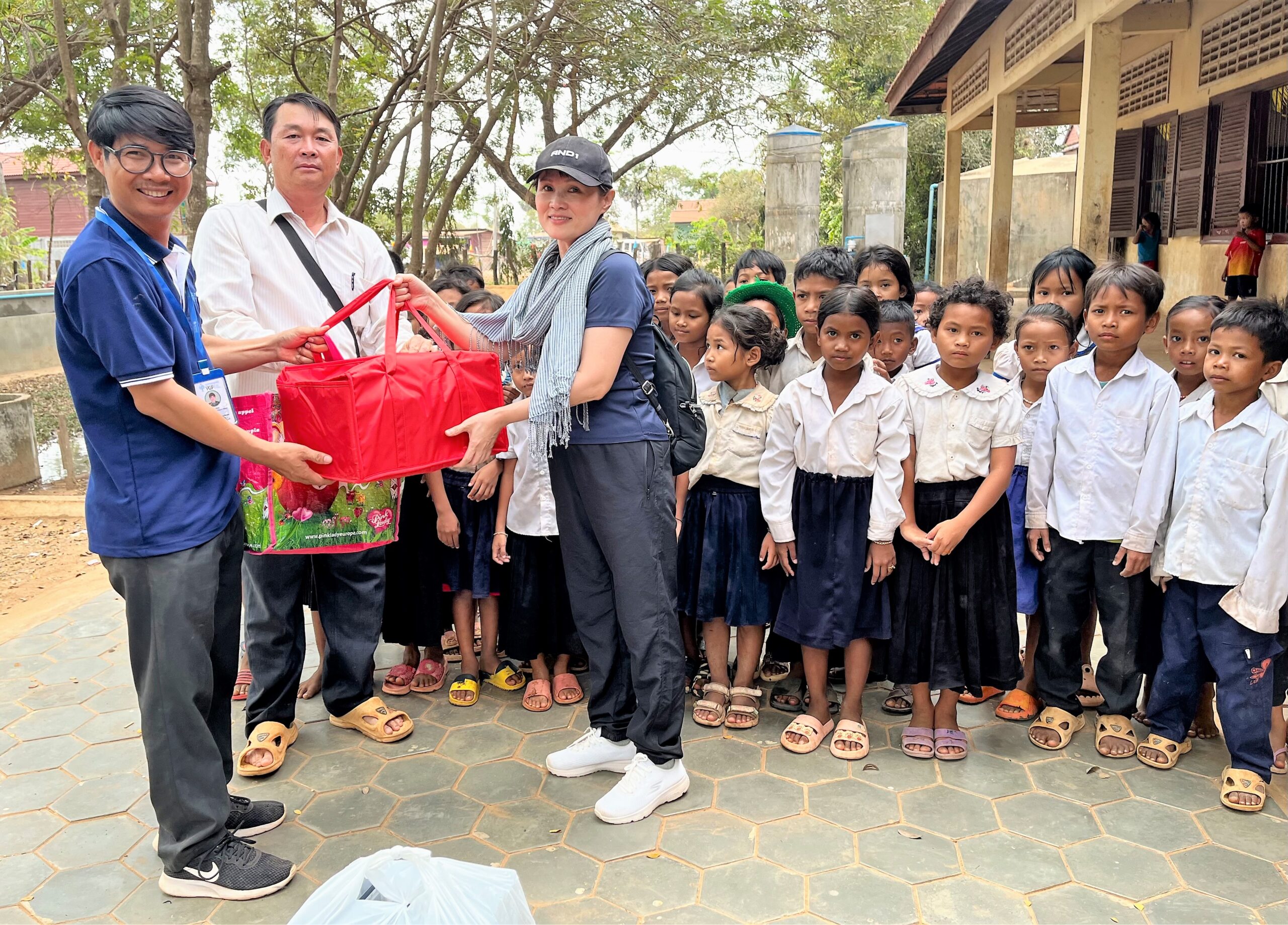 It was a long and hot day. But we believe that we could show a great overview of our activities to our visitors, Sofina.
At TGF Cambodia, we believe strongly in the power of partnership and collaboration in driving positive change. Sofina's ongoing support and commitment to sustainable development align closely with our own mission, and we feel privileged to be able to work alongside an organization that shares our values and vision. Their visit was a powerful reminder of the importance of these shared goals and the impact that we can achieve when we come together.
We would like to once again thank the entire team at Sofina for their support and their valuable time taken to spend with us recently. It's because of partners like Sofina that we're able to continue to make a meaningful difference in the lives of so many individuals and families in Cambodia.