In September, to facilitate the reopening of public schools in Chi Kraeng district, TGF worked with the local health department as part of the Ministry of Health's Covid-safe schools protocol. The training was provided to 109 stakeholders from 8 public schools, including Commune officials, local police, village chiefs, school directors, teachers, and school management committees, including parents representatives.
"TGF really supports our community, they help us from the heart, not like some other NGOs. Before TGF's assistance, we had no formal guidance on how to reduce the risk of Covid-19 in our schools. TGF coordinated with us to conduct training and provided practical materials for Covid-19 prevention".

– Mr. Sest, Commune Police Chief.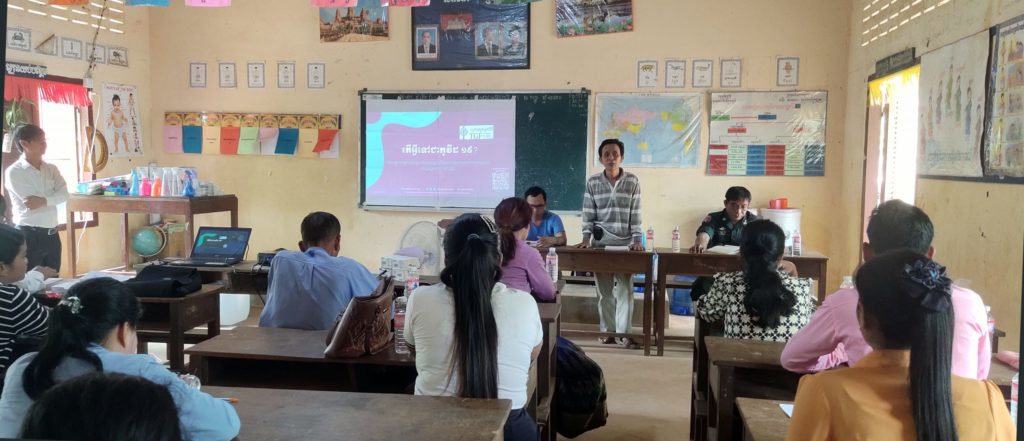 The training covered the school environment's requirement for regular disinfecting of classrooms, common areas, and bathrooms. In addition, TGF ensured access to clean water, soap and hand sanitisers.
Class numbers were reduced to a maximum of 15 students per class to allow for social distancing measures. Temperature checks were also conducted for all students upon arrival. The training reinforced risk reduction measures, the identification of symptoms of Covid-19, and protocols for students who present with symptoms at school.
In addition, TGF provided each school with infrared thermometers, hand-sanitisers, soap, and surgical face masks to ensure each school had the necessary resources to commence lessons.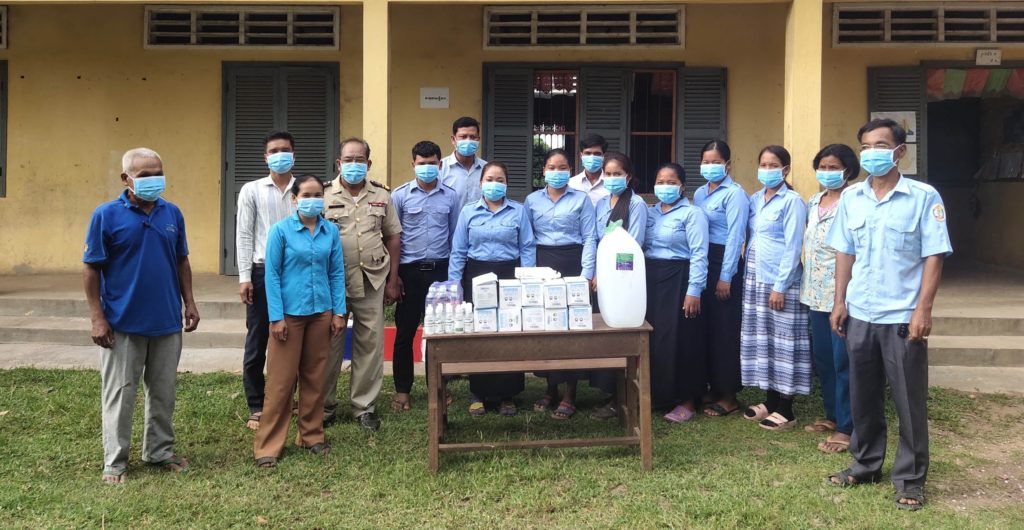 "We would like to say thank you very much to TGF, which always collaborates with us. Without TGF, we would have had no assistance with the Ministry of Education's Covid-safe schools protocol and would have been unable to implement it correctly. Moreover, we now also have sufficient materials to apply the protocol fully. We are very grateful to TGF".

Mr. Sinoun, Tapor Primary School Director.
With the reduction in class sizes, the Ministry of Education has enacted a reduced school curriculum for a limited second semester lasting from mid-September to the end of November.
During this period, subjects will be limited to Khmer literacy and Mathematics, and school hours will be reduced from 24 hours per week to 12 hours per week. This will allow for reduced class sizes.

Whilst the current system is not ideal, it's great to finally get these students back into classrooms and learn directly from teachers in an educational environment.
TGF surveying earlier in the year showed that only 20% of households in our target area had the resources to access the Ministry of Education's online and media-based distance learning programme.
Unfortunately, this is another example of the opportunity gap between children in rural areas compared to urban centres.