Early years

Doch is a child sponsored by TGF in 2009. His parents had passed away, and he lived with his elderly grandmother. Living with his impoverished grandmother, life was so hard for him that he wanted to drop out when he was in grade 6. As an orphan, he had very low self-esteem because people did not value him. He was bored and disappointed. His life seemed to be stuck and he became hopeless. He lacked motivation, inspiration, and parents to support him.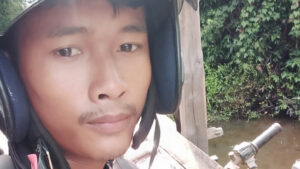 "I wanted to drop out when I was in grade 6 because I did not have enough money to study and most people looked down on me. That made me feel ashamed".
From struggling orphan to primary school teacher
Fortunately, in 2009, Doch was selected to be one of the sponsored children participating in TGF's, education programme. As he was an orphan, living with his grandmother, and he was also committed to his studies, the community scholarship committee decided to select him for the scholarship programme. Through the scholarship program, which provided him 60 USD per month; he could afford to pay for supplimentary study classes and buy school materials. This scholarship program completely changed his life. He switched his mindset from dropping out to focusing on studying.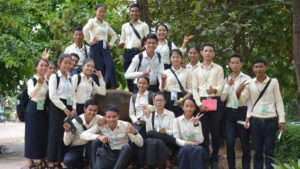 "60 USD per month for 3 years from TGF made such great changes in my life".
He was also confident to move forward and prove the people who looked down on him wrong. He was firmly committed and put in the effort required to successfully complete grade 9. After Grade 9, he worked odd jobs to earn extra money support his studies until he completed grade 12. Currently, he works as a primary school teacher in a school in his commune, supporting the local community.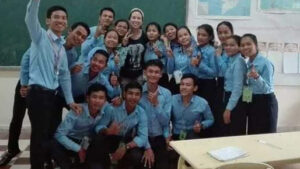 "I am very excited as now I became a teacher to help the children in my community. I am committed to helping them understand the importance of schooling and to study hard so that they can help themselves".
To support TGF's programmes, he also volunteers to manage the scholarship programme in his school by monitoring and tracking the attendance of the scholarship students and keeping stock of the donations of school materials.
Although 60 USD is not much for many people, it can be life changing for others. TGF is committed to helping children in rural Chi Kraeng to improve their lives and the community.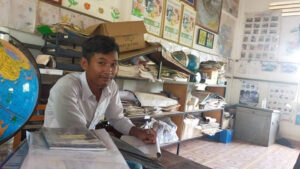 "I would honestly thank TGF and its staff for such great work. Without TGF's support, I think I would have been unemployed or worked as a labourer in construction. Thanks again and wish TGF success in the future".